I've jumped onto the "shading-Rosie-Posie-flower" bandwagon! I know I don't know if I'll ever be able to stamp them without shading! I used Copics for my cards.
I decided to leave off a sentiment for now, and when I need a card for something, I'll add it then.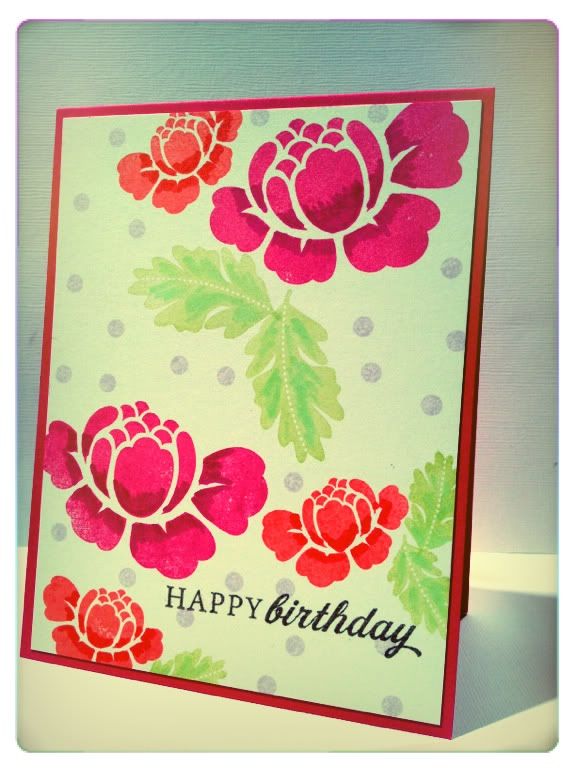 Sentiment is from Enjoy the Ride.
Thanks for looking!
Melissa