Hi! It's been a long time...life has been busy!! I want to share a set of cards that I made using heat embossing (one of my favorite techniques!). These cards are part of a bundle that I'll be donating for my daughter's preschool silent auction fundraiser.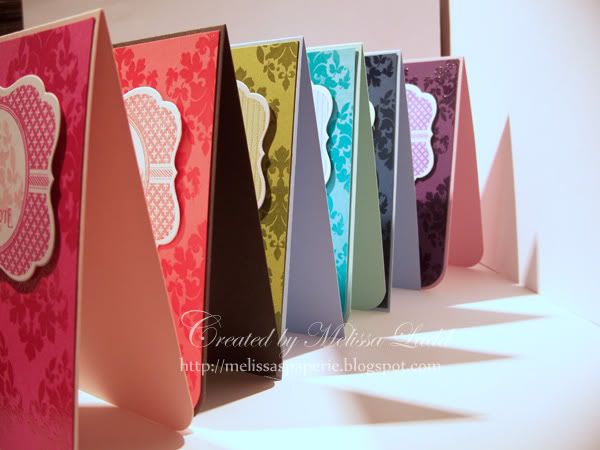 The design is the same for all six: a die-cut Mat Stack 4 stamped with several images from that same set, a heat-embossed background using a stamp from Damask Designs, and several different sentiments from various sets.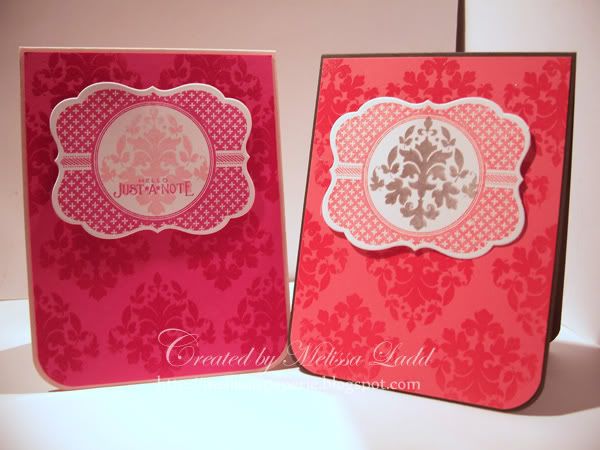 On some of the cards, I rounded the bottom edges. I chose not to include ribbon on these, so they are easily mailable.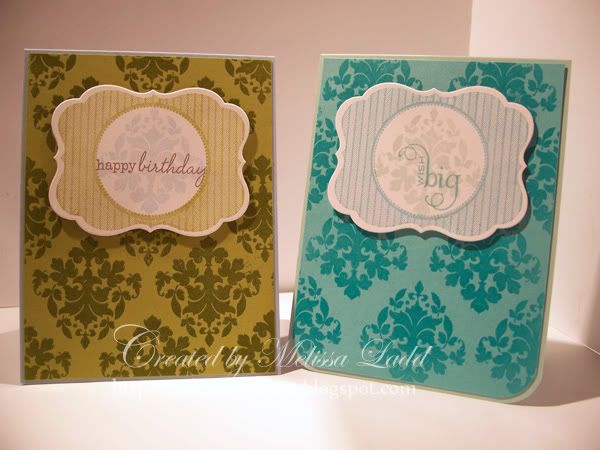 I wanted to include a variety of sentiments, they come from Vintage Picnic, Just the Ticket, and Star Prints.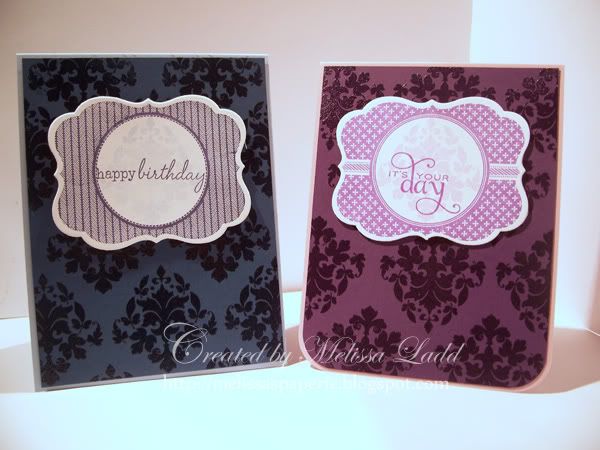 And finally a photo of that lovely embossing!
Thanks for coming by to look!
Melissa

Stamps: Mat Stack 4 Collection, Damask Designs, Star Prints, Just the Ticket, Vintage Picnic
Ink: Sweet Blush, Aqua Mist, Hawaiian Shores, Simply Chartreuse, Smokey Shadow, Raspberry Fizz,Spring Rain, Berry Sorbet (all PTI), Night Sky, Lulu Lavendar, Grape Jelly, and Rich Cocoa (Memento)
Paper: Sweet Blush, Raspberry Fizz, Smokey Shadow, Berry Sorbet, Simply Chartruese, Spring Rain, Aqua Mist, Hawiian Shores, Enchanted Evening, Royal Velvet and Lavendar Moon
Other: Clear Detail embossing powder (Filigree), heat tool, Mat Stack 4 Die, Foam tape, corner rounder