Hope you're doing well! September certainly has been a busy month!
We recently attending our friend's 5th birthday, and here is her card.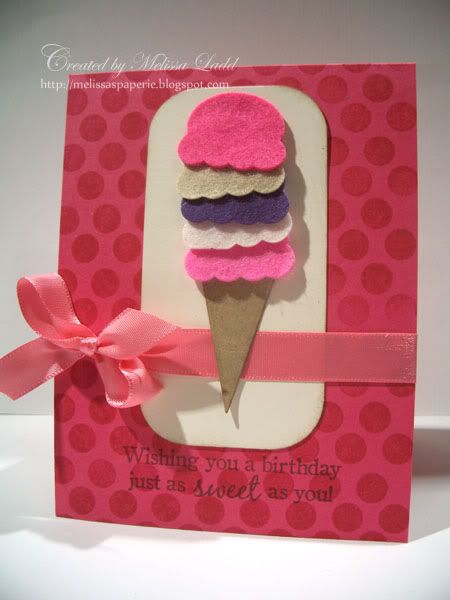 I cut the scoops out with felt, as well as the 5 for the inside of the card.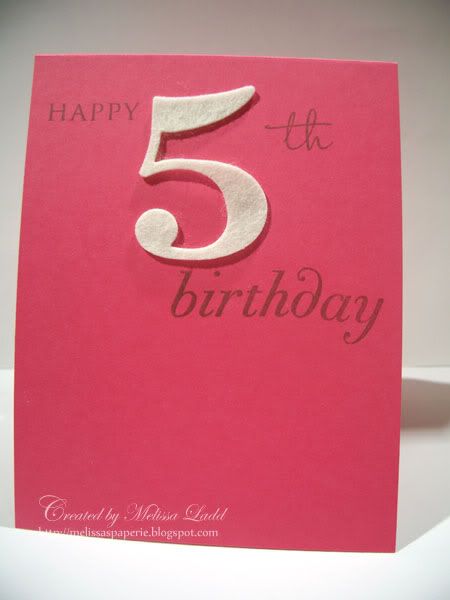 I used Big Birthday Wishes for the inside and the ice cream comes from Sweet as Can Be.