Hello readers!
I hope some of you are still around...I know I haven't been posting much at all lately. I have been making some projects here and there like birthday invites for a customer, some Christmas cards, but life has gotten very busy since school started again for my kids. I joined a gym in September and have been faithfully working out as much as possible. I even ran my first 5K last Sunday and loved it! I've lost 22 pounds in the last 8 weeks and plan to keep going. Hopefully, I'll be able to find some more time for crafting and writing blog posts.
I do have a card today, though, for the latest Card Caravan challenge which is birthdays.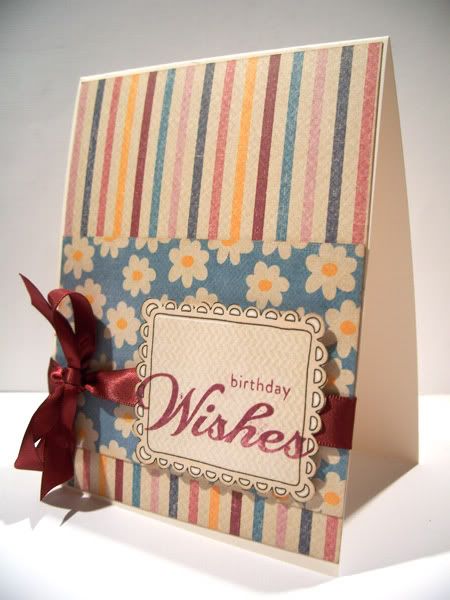 I used some gorgeous digital papers and frame from a collab kit called
My Digital Obsession
. The stamps come from Waltzingmouse Stamps' Say it Loud and Say it Loud Holiday.
Check out the challenge
here
.
Hope you're having a great weekend!
Melissa