Hope you had a great weekend! (I guess it's actually Monday already, but it's been a long weekend for us here).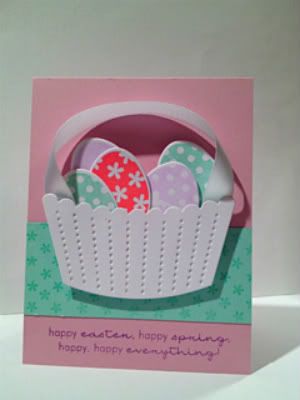 As soon as I saw Nichole's card during the Anniversary countdown using the base of the Cupcake shaped card-die as a basket, I knew I wanted to try it! I used a ribbon instead of a strip of cardstock.
Thanks for taking a look!
Melissa