I've been working on some sets of cards that will be donations to our preschool's silent auction.
Here is the first one: a set of cards using Harvest Berries. This may look familiar, and it is! I copied myself and redid
this card
.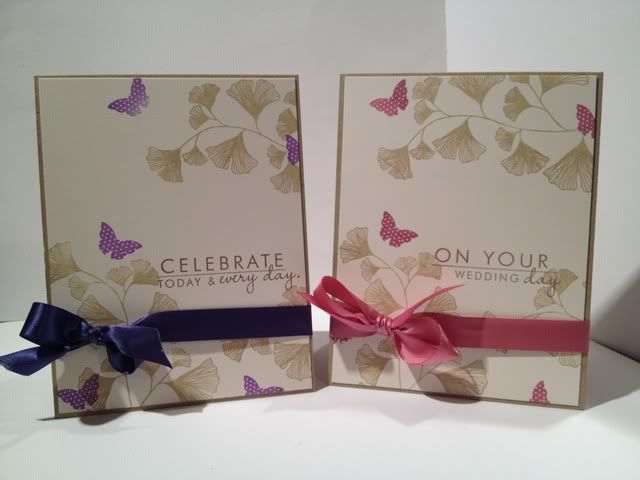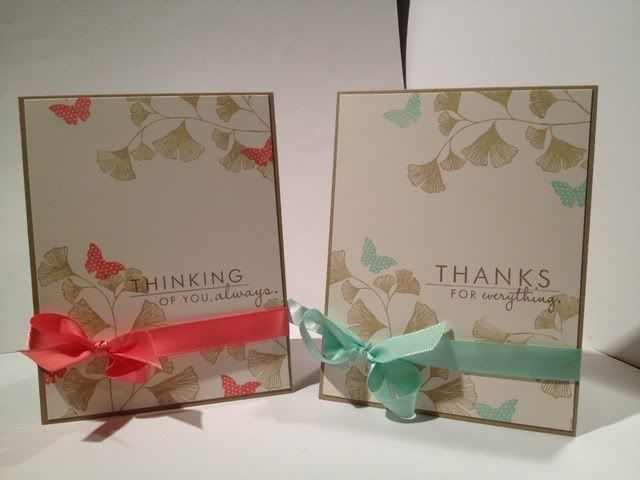 I used sentiments from the Year of Flowers series, and the little butterfly from Round and Round. I used Berry Sorbet ink and ribbon, Aqua Mist ink and ribbon, Autumn Rose ink and ribbon, and Grape Jelly (Memento) ink and Royal Velvet ribbon, along with kraft ink and cardstock, and Vintage Cream cardstock.
Thanks for taking a look!
Melissa