I'm back after a break with some cards that I made for our pool's silent auction this weekend.
I made a set of cards using Wplus9's Happy Harvest. It is so cute! Check out those adorable sunflowers!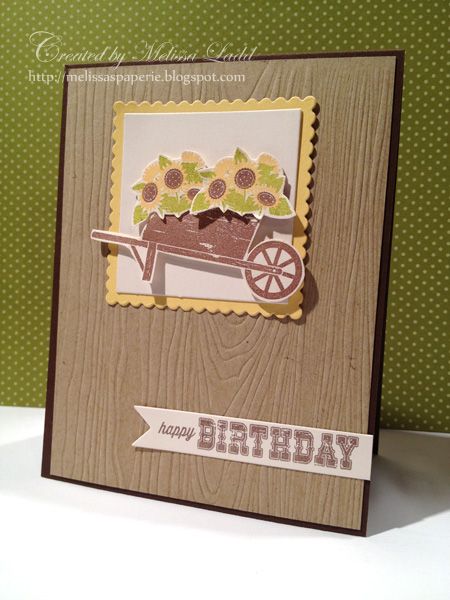 I had a "cheap attack" (ahem...Suzanne ;) ) and didn't buy the dies, but the images were very easy to cut out. For the first card I used PTI's woodgrain impression plate on the background kraft cardstock. The square and layer were cut with PTI's Limitless Layers Square dies. Sentiment from Happy Harvest.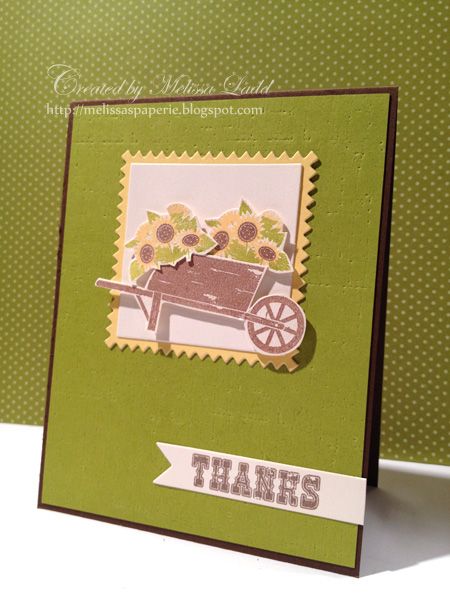 Same idea, different impression plate. This time I used PTI's Linen one on the Simply Chartreuse layer. This sentiment is also from Happy Harvest.
I made one other one with the exact same design and a "thinking of you" sentiment. I'll be back later to show the super cute scarecrow cards made using the same set.
Hope you're having a great week!
Melissa