Today I'm taking part in PTI's September blog hop, which is focusing on fabric and felt packaging ideas.
I made a gift bag out of PTI's Hawaiian Shores felt using Favor It Box 3 Die and one of the Damask Snowflake dies.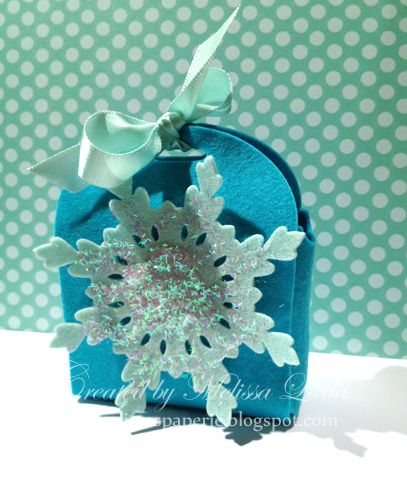 Here is the side view. I used a liquid glue to adhere it together, and needed to use some pressure on the side in order for it to glue closed.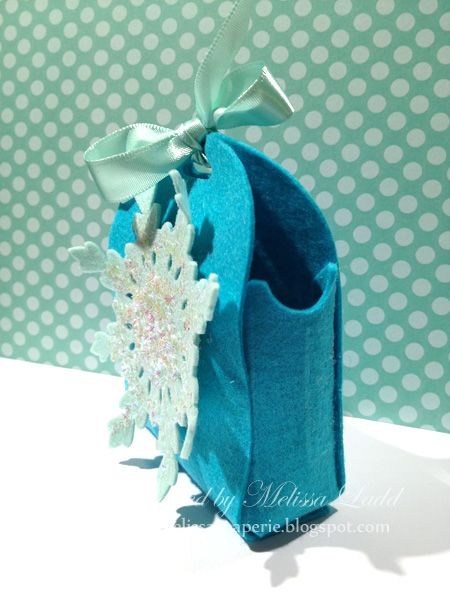 I think these might be cute for a little teacher gift for the winter holidays!
Thanks for looking!
Melissa