I decided to play around with color combos, and came up with a set of thank you notes. I also wanted to try out my Bloom Builder die, since I have a metal shim now, and I was hoping that it would cut much more easily, which it did!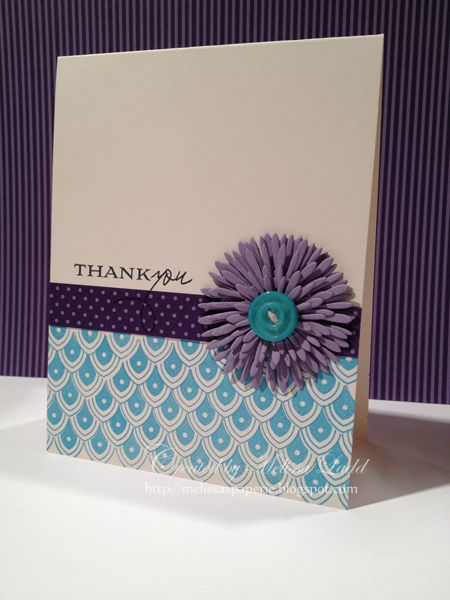 All the inks used are Amuse Inks. This card uses Winter Wisteria cardstock for the flower, and a strip of Royal Velvet patterned paper. The stamp for the background comes from First Fruits (PTI).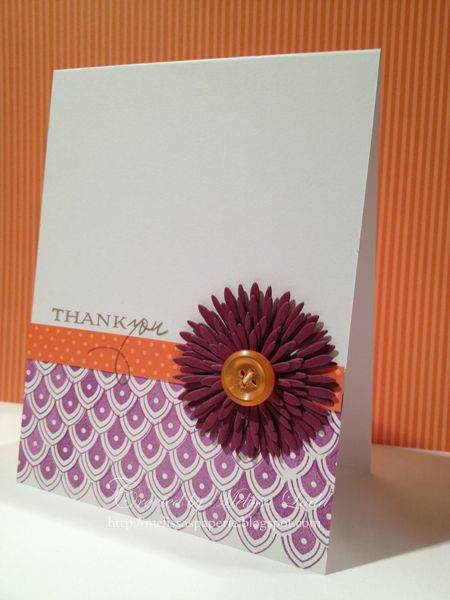 Orange Zest patterned paper, and A Muse ink and cardstock for the maroon-ish color.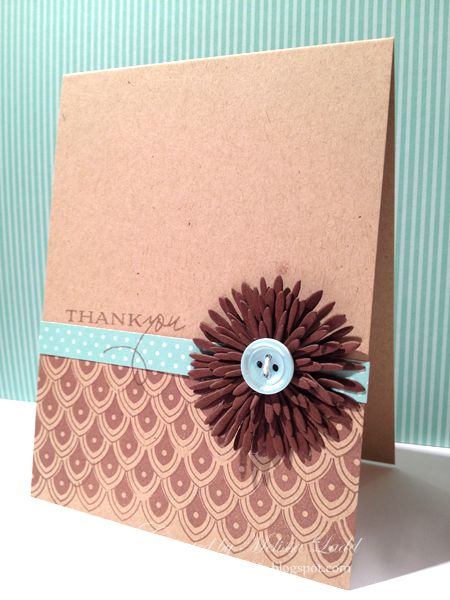 Aqua mist patterned paper and Dark Chocolate cardstock for the bloom.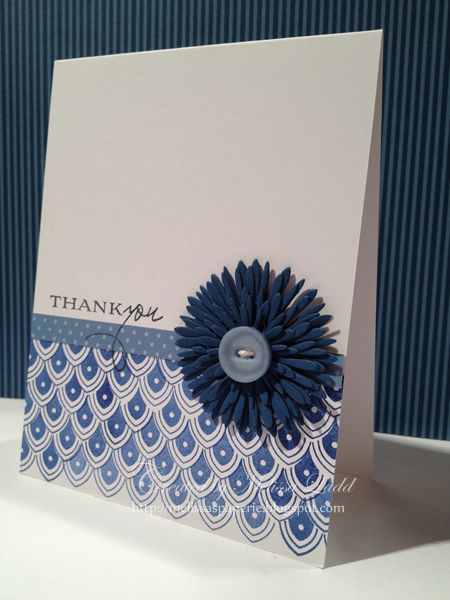 Lastly, Blueberry Sky patterned paper and Enchanted Evening cardstock.
Have a great weekend!
Melissa