Happy Teacher/Staff Appreciation Day! I've been very busy working on a project for the staff at my son's school, on behalf of the PTA. Last year,
Michele
posted photos for a gorgeous project she made for the staff at her school.
Here
is her post. Don't those cupcakes look yummy??!!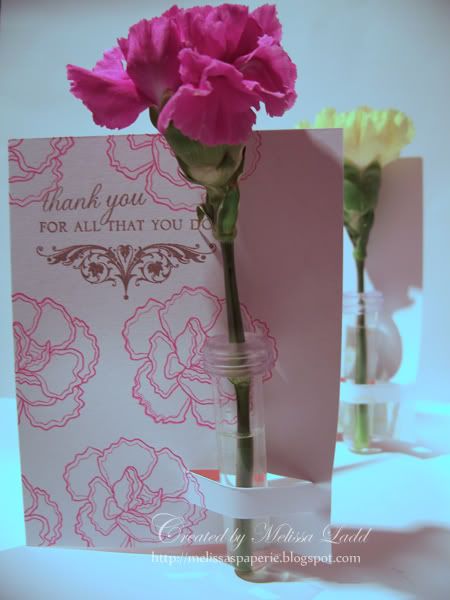 I followed the same idea as Michele, cutting a slit to hold the flowers. I stamped the sentiment using a combination of Big and Bold Wishes and one of the Year of Flower set, combined with the flourish from Mat Stack 2 Collection. I also used Year of Flowers: Carnation (thanks, Cindi!!!).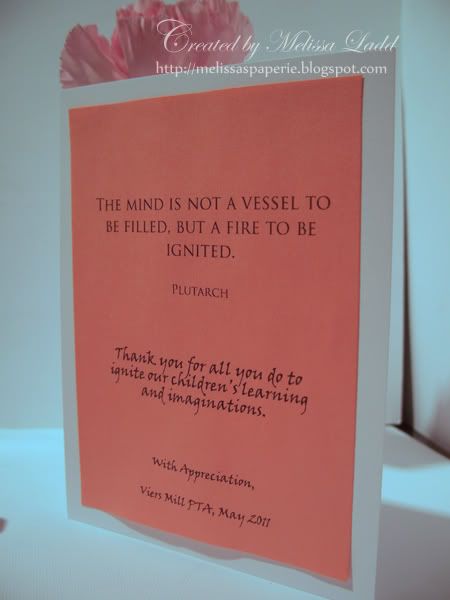 This is what I came up with for the inside. We are honoring all the staff at our school, since we have many teachers, para-educators and other staff; and they all play such a huge role in our kids's lives!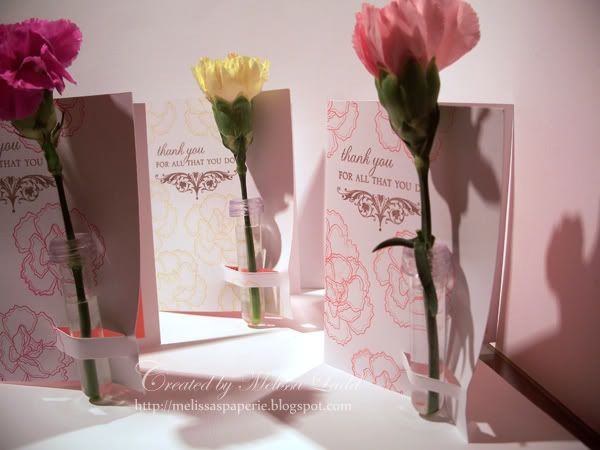 I found the water tubes at

Save on Crafts
and got the carnations at a local wholesale floral distributor.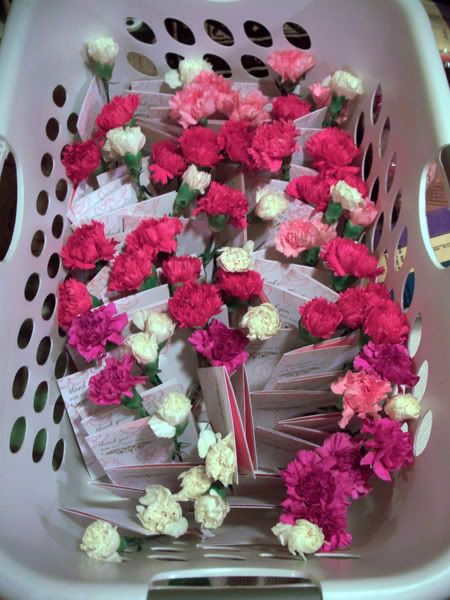 That basket is only half of what I made! In total, there are about 110. I'm looking forward to delivering these tomorrow.
Thanks for looking!
Melissa