Can you believe that it's August?? I've been busy the last week or so with my daughter's birthday and party, and all the other things life throws at us!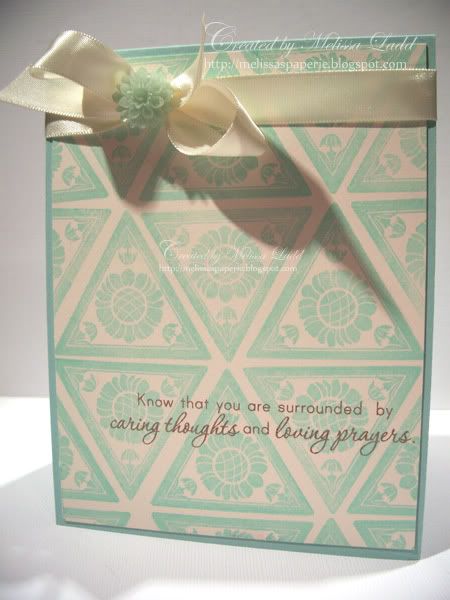 This card is going to a sweet stamping friend,
Janelle
, who is in hospital currently after a recent diagnosis of a brain tumor. Please send her prayers, positive thoughts and virtual hugs!
I used Tranquility Triology to stamp the background triangles. The sentiment is from Healing Touch. The gorgeous resin flower is another one made and given to me by my friend, Rose.
I hope to be back soon to sharing all the cards I've been making, including all the birthday party stuff. Blogging seems to be much harder in the summer, though...
Thanks for coming by!
Melissa
PS LOL, I just realized that the photo has two watermarks, but I'm feeling too tired to edit and reload so just pretend you only see one!