Happy Monday, and happy first day of school for us! After the earthquake and hurricane last week, I was a little concerned about what would be next, and also that school may not start on time! But it did, and I can't wait to hear how the first day went in about an hour.
I'm working on thank you cards for recent birthday gifts, and here's one I made with new PTI goodies.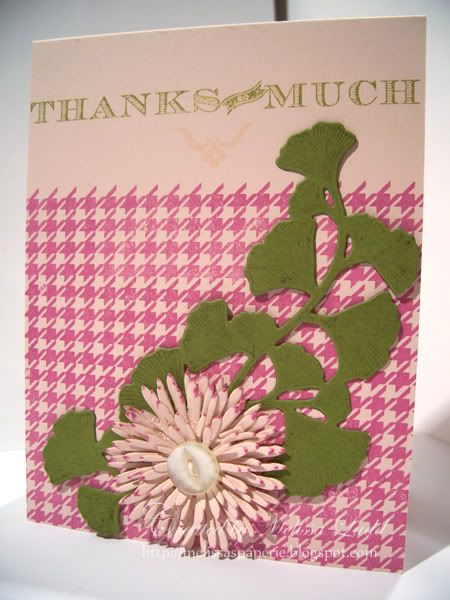 I love how easy it is to stamp the background houndstooth! For some reason, you can't see the leaf images that I stamped onto the die cut. And I used the Bloom Builder 3 for that fun flower! The sentiment is from Table Service.
Thanks for taking a look!
Melissa