Today is my daughter's 5th birthday! And after the party yesterday and the actual day today full of presents, cupcakes, pool and dinner out, I'm so tired!
But, I wanted to sneak in before the deadline to post my card for this week's Retro Sketch.
I can't seem to stop using purple on my cards!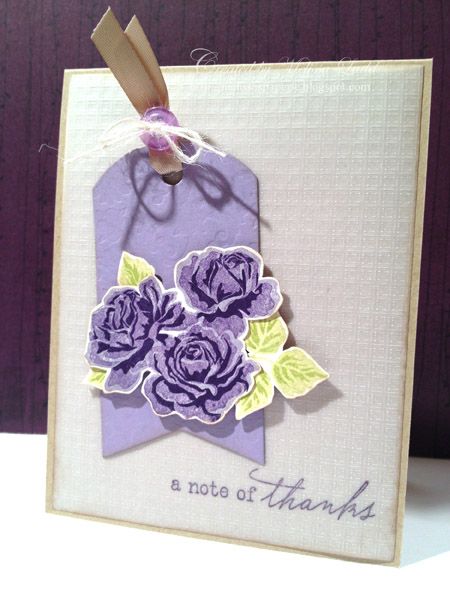 I stamped and cut out my roses (The Sweet Life, PTI) and added them to a Tag Sale die cut that was impressed with a PTI plate (can't remember which, right now). The card base is Kraft, and I added a piece of vellum that was also impressed with the Linen impression plate. Kraft twill tape and Winter Wisteria button top the tag. The sentiment (stamped in Royal Velvet) is from Happy Trails.
We've got a storm coming right now, so I'm going to finish up.
Thanks for taking a look!
Melissa