Happy Monday!
Did you survive the weekend? We had a crazy storm hit on Friday night which knocked out power for millions of people in our area. We spent the weekend searching out open movie theatres, pools, and restaurants....but couldn't find much open! Luckily our power came back on Saturday night. I really feel for those still without power, it's hot!
I had a chance to play around with my hexagon set "Happy Hexagons".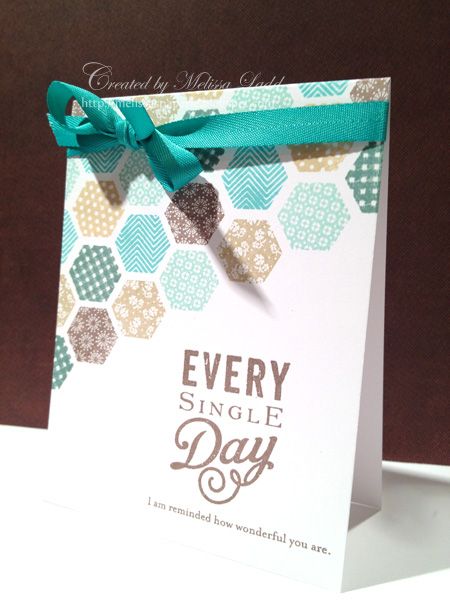 The sentiment comes from Movers and Shakers Sentiments, and the ink colors used are Hawaiian Shores, Aqua Mist, Ocean Tides, Fine Linen, Kraft and Rich Cocoa (Memento).
Have a good day!
Melissa