I went a little Harvest Berries crazy today! I *love* those gorgeous leaves and just kept on stamping. This set makes for some easy and pretty one-layer cards.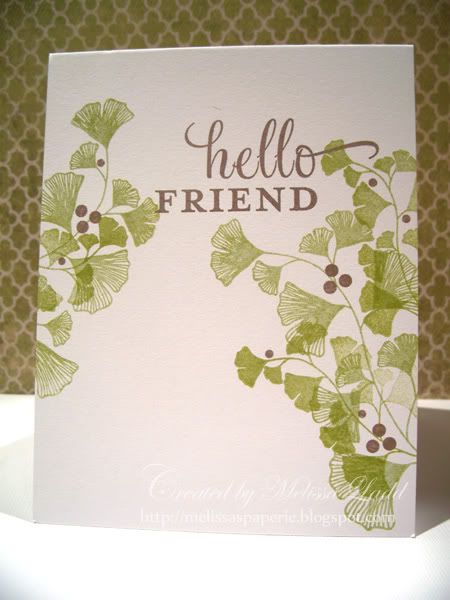 First up is a Simply Chartreuse version, with a Think Big sentiment.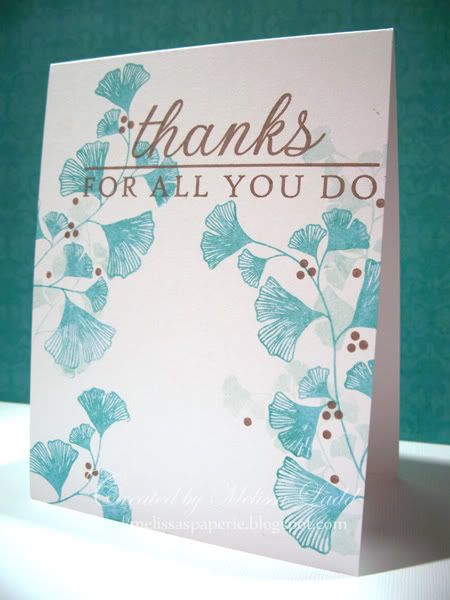 Secondly, is Hawaiian Shores (smaller leaves in Aqua Mist) with another Think Big sentiment.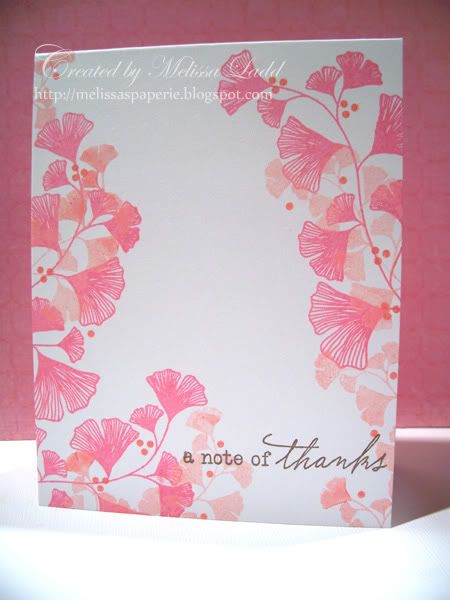 And lastly, and my fav of the bunch, is a pink version using Rouge ink by Colorbox, smaller leaves with Sweet Blush and sentiment from Happy Trails.
And maybe now I can try stamping with something different?!
Melissa