I'm back with a baby card!
Months ago, Betsy Veldman posted a card that was similar to this--a baby bundle hanging off a branch. It is amazingly beautiful and I wished I had the stamps to recreate it. Now, I do, with "Bundle of Love". I used "Out on a Limb" for the branch, blooms, stars and moon. The "congratulations" comes from Inside and Out: Baby.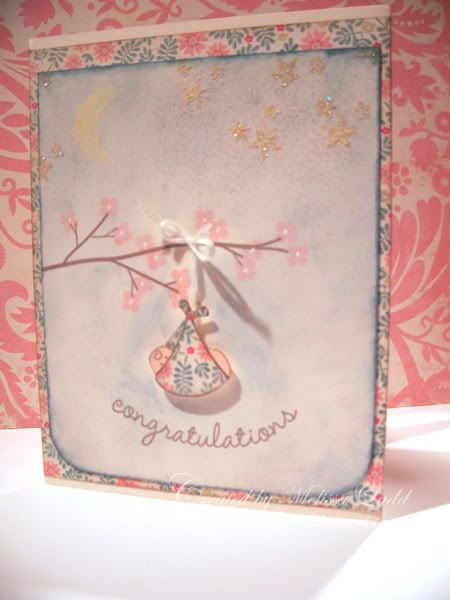 I sponged my scene with Spring Rain ink, and also added some Enchanted Evening ink around the edges. The stars got a touch of glitter, and I added a center with my white gel pen to the the blossoms on the tree branch.
Sorry for the bad picture, I tried many time to photograph it well and it just didn't come out clearly.
Thanks for looking!
Melissa