Hello! I haven't posted in over three weeks! Lately, I've been feeling like blogging is a lot of work....but I think it's just the business of the end of the school year talking. I have been making a ton of stuff, though!
Tomorrow is my son's last day of kindergarten. What an amazing year it's been! He has grown so much: physically, academically and emotionally. I give most of that credit to his great school and all his wonderful teachers. They are so important and I wanted to let them know that they are appreciated, so I made them each a unique notecard set. I'll share the gift sets for all his "specials" teachers today (PE, music, art, etc) and will post again tomorrow with two more sets for his homeroom teacher and paraeducator.
First up are the notecards for our music teacher: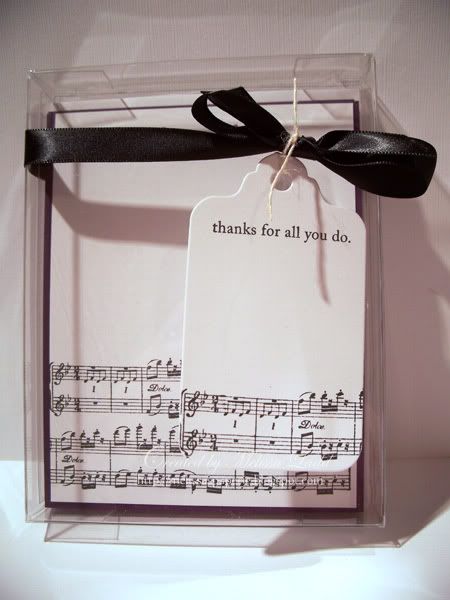 I used a Royal Velvet base for each notecard and stamped a music strip (Waltzingmouse Stamps) on the bottom of each white layer using Tuxedo Black ink. The "just a note" sentiment comes from Postmarks.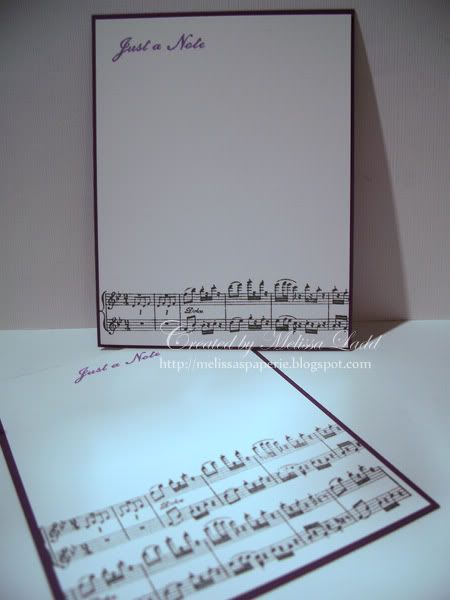 Next, is the set for our PE teacher.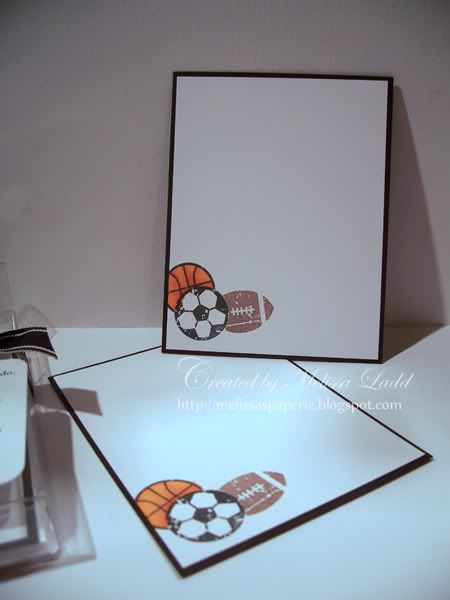 For these, I stamped three balls from "Have a Ball", masking a bit, and coloring the basketball with Copics. I left off a sentiment on these.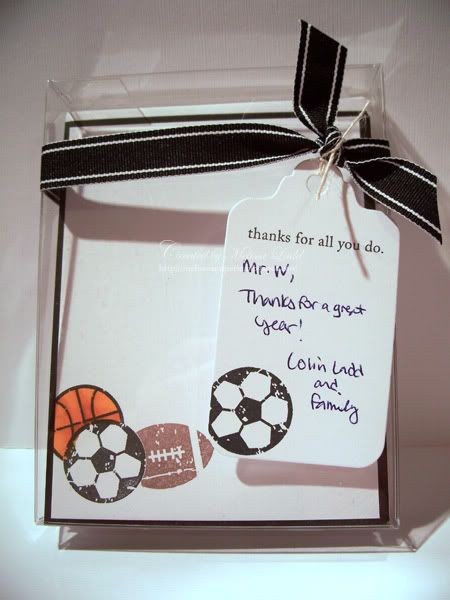 Each tag hanging from the card box was stamped with "thanks for all you do" from Mat Stack 2 Collection (or is it Mat Stack 1???)
We have the most amazing Media Specialist...anytime I come in for an evening meeting she is still there working!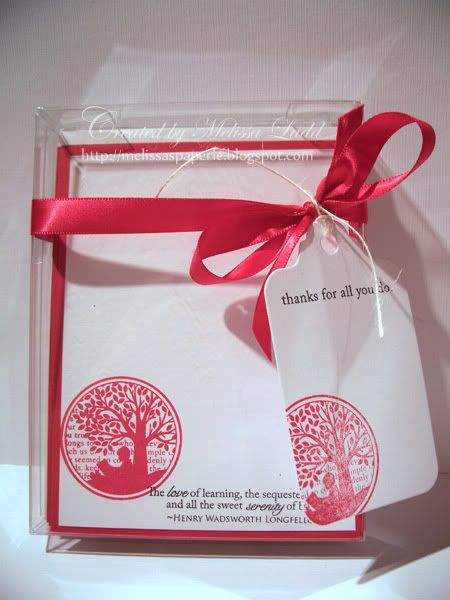 This set was stamped with images and a saying from All Booked Up.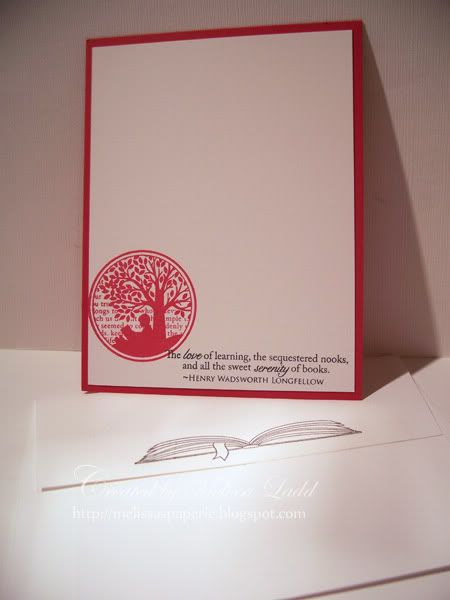 For her notecards, there are stamped envelopes with the open book image. A fun touch that I usually forget to add :)
My son's class also has an devoted ESOL teacher who comes in daily to work with the ESOL students. Although she doesn't work one-on-one with my son, I still wanted her to know that she is appreciated!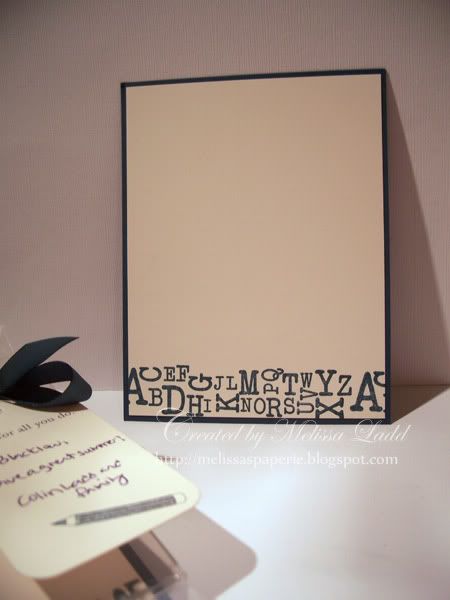 And the last set for today is probably my favorite! My son adores art class and his art teacher!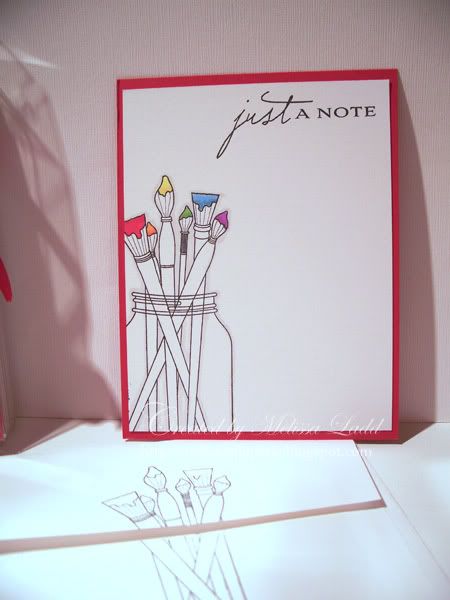 I decided not to color the paintbrushes on the tag, as the Copics would bleed through.
Thanks for taking a look at my gigantic, photo-heavy post today!
Hope you are enjoying your last days of school, or the beginnings of summer!
Melissa