I made a couple of sympathy cards for my mom, who unfortunately needs them quite often.
I used the same design for each card, switching the colors and the impression plates that I used.
All the butterflies are from Beautiful Butterflies, and the sentiment for this one comes from Birds of a Feather. I used a side of the Linen/Canvas impression plate on the focal image. The inks useds are all the PTI greens, Aqua Mist and Hawaiian Shores.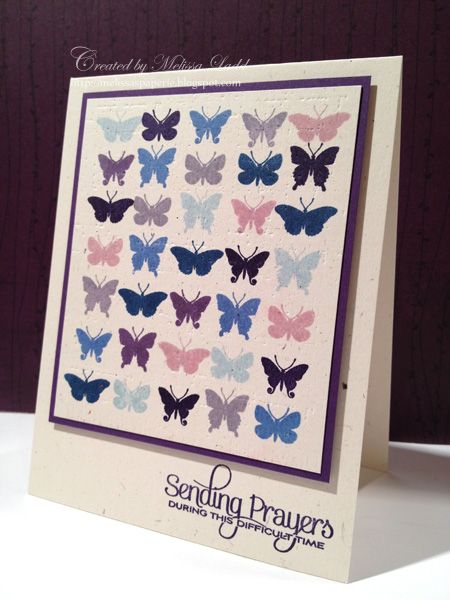 This card uses purples and blues from PTI, and was impressed with the other side of the same impression plate. I think I like the design better with a mat.
Thanks for looking!
Melissa