Hope you had a great weekend! I received my first order from Wplus9 on Friday afternoon, and made this card today. I used some of the tiny leaves from Folk Art Florals, the frame, sentiment and berries are from Fresh Picked. I think I have plenty of berry stamps now :)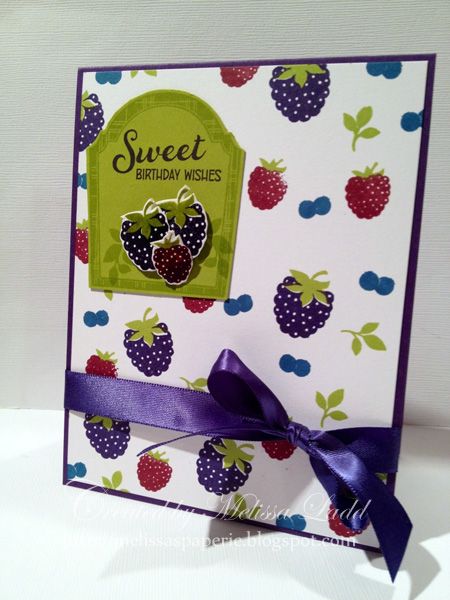 Thanks for taking a look!
Melissa
"Sweet birthday wishes"
Stamps: Folk Art Floral and Fresh Picked (Wplus9)
Ink: Simply Chartreuse, Enchanted Evening, Royal Velvet and Scarlet Jewel (PTI)
Paper: Royal Velvet and Stamper's Select White (PTI)
Other: Royal velvet satin ribbon, foam tape