Happy Monday!
I've been working on my Christmas cards, as you may remember. Here's another, this one uses Background Basics: Woodgrain and the 2010 Holiday Tags.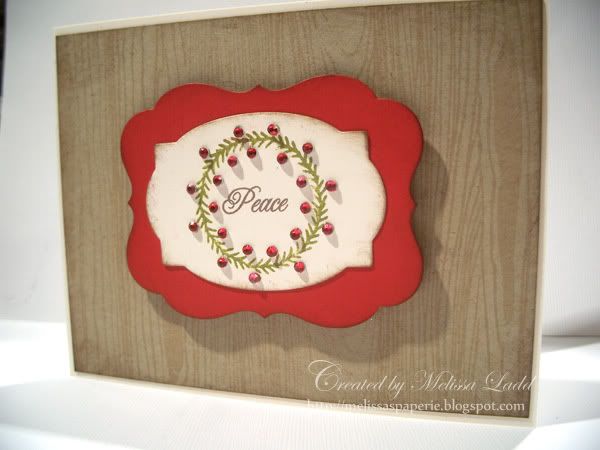 I used Mat Stack 4 and a Fillable Frame diecut for a layered look, and added a gem to each "berry" on the wreath. Simple, and easy to mail!
Thanks for taking a look!
Melissa